Summer camp  in Dubai offer a plethora of opportunities for children to grow and learn. They provide a structured environment where children can engage in a variety of activities, explore new interests, and develop essential life skills. 
From sports and arts to science and adventure, these camps offer something for every child. But with so many options available, how do you choose the right summer camp for your child? 
This guide aims to help parents navigate the process of selecting the perfect summer camp in Dubai that aligns with their child's interests and needs.
The Importance of Summer Camps
Summer camps are more than just a way to keep your kids busy during the holidays. They offer a unique learning environment that promotes personal development, builds new skills, and fosters social interaction. 
Whether it's a multi-sports camp, a STEM camp, an art and craft camp, a dance and music camp, a skill-building camp, an adventure camp, an ice hockey camp, a sailing camp, or a water sports camp, there's something for every child's interest.
Types of Summer Camps in Dubai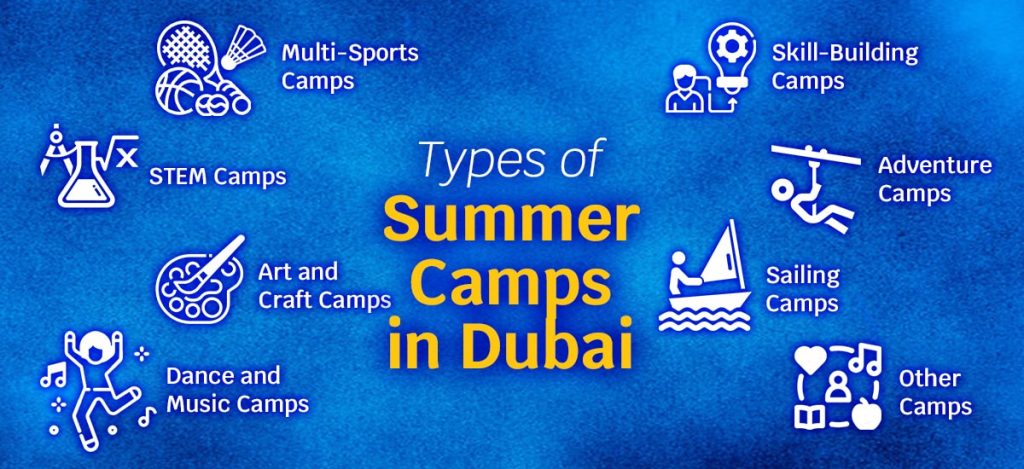 Dubai offers a wide range of summer camps to cater to different interests and age groups. Here are some examples:
Multi-Sports Camps:

These camps are a haven for children who love being active and are eager to try different sports. From football and basketball to ultimate athletics, these camps offer a variety of sports activities. Under the guidance of professional coaches, children can hone their skills and develop a love for sports and physical activity.

STEM Camps:

For the curious minds who wonder how things work and enjoy problem-solving, STEM camps are the perfect fit. These camps focus on Science, Technology, Engineering, and Mathematics, providing a stimulating environment for children to learn and grow.

Art and Craft Camps:

If your child enjoys drawing, painting, and creating things, art and craft camps can be an excellent choice. These camps allow children to explore their creativity through various art and craft activities.

Dance and Music Camps:

For those who love music and movement, dance and music camps offer classes in different dance styles and music instruments. These camps can help children express themselves creatively and develop their musical talents.

Skill-Building Camps: These camps focus on developing specific skills such as cooking, coding, or public speaking. They are perfect for children who want to learn something new and useful.
Adventure Camps:

 If your child loves nature and adventure, these camps offer outdoor activities like hiking, camping, and rock climbing. They provide an exciting opportunity for children to connect with nature and learn valuable survival skills.

Sailing Camps:

For those who love the sea and water activities, sailing camps offer lessons in sailing and other water sports. These camps can provide a thrilling and enriching experience for children.

Other Camps: Each year, new and exciting camps come up to cater to unique interests and aspirations. These include leadership camps, sailing camps, and more. The idea is to provide a wide array of options for your child to choose from, ensuring they find a camp that perfectly matches their interests and aspirations. It's always a good idea to check Pursueit's offerings regularly as they continually update their camp options to provide the best experiences for your child.
Factors to Consider When Choosing a Summer Camp
When choosing a summer camp in Dubai, consider the following factors:
Your Child's Interests:

Choose a camp that aligns with your child's interests. If your child loves sports, a multi-sports camp would be a good choice. If your child is interested in science and technology, consider a STEM camp.

Camp Schedule:

Look at the camp schedule and see if it fits with your family's routine. Some camps offer full-day programs, while others only run for half a day.

Camp Staff:

Check the qualifications and experience of the camp staff. They should be trained in their respective fields and have experience working with children.

Safety Measures:

Ensure that the camp has proper safety measures in place. This includes trained staff, safe equipment, and a safe environment.

Location:

Consider the location of the camp. It should be easily accessible and not too far from your home or workplace.

Cost:

Consider the cost of the camp. Make sure it fits within your budget. Remember, the most expensive camp is not necessarily the best one.
The Role of Parents in Choosing a Summer Camp
As a parent, you play a crucial role in choosing the right summer camp for your child. Your understanding of your child's interests, strengths, and needs will guide you in making the best choice. It's essential to have open and honest discussions with your child about their interests and what they hope to gain from the camp experience.
Talk to your child about their preferences, involve them in the decision-making process, and reassure them about any concerns they may have. Remember, the goal is not just to keep them busy during the summer but to provide them with an enriching experience that contributes to their overall development.
Preparing Your Child for Summer Camp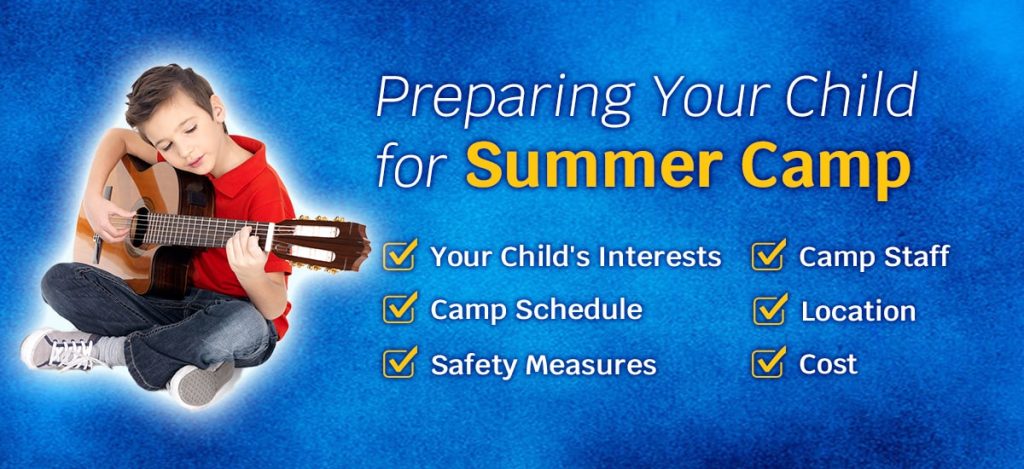 Once you've chosen a summer camp, it's important to prepare your child for the experience. Discuss what they can expect at the camp, the activities they'll be participating in, and the new friends they'll make. This will help them feel more comfortable and excited about the upcoming camp.
Also, ensure they have all the necessary items they'll need at the camp, such as sports equipment, art supplies, or a swimsuit. Depending on the nature of the camp, they might also need specific gear or clothing. Make a checklist and start preparing well in advance to avoid last-minute stress.
In addition to physical preparations, it's also important to mentally prepare your child for the camp. Encourage them to be open-minded and willing to try new activities. Remind them that it's okay to feel nervous, but that the camp staff are there to help them have a great time.
Conclusion
Choosing the right summer camp in Dubai can be a rewarding experience for both you and your child. It's an opportunity for your child to learn new skills, make new friends, and have a lot of fun. So take your time, do your research, and make this summer an unforgettable one for your child.
Frequently Asked Questions
Q. What are the benefits of summer camps?
Summer camps offer numerous benefits, including personal development, skill-building, social interaction, and fun learning experiences.
Q. How do I choose the right summer camp for my child?
Consider your child's interests, the camp's schedule, staff qualifications, safety measures, location, and cost.
Q. What types of summer camps are available in Dubai?
Dubai offers a wide range of summer camps, including multi-sports camps, STEM camps, art and craft camps, dance and music camps, skill-building camps, adventure camps, ice hockey camps, and sailing camps.
Q. What is the role of parents in choosing a summer camp?
Parents play a crucial role in choosing the right summer camp. They should understand their child's interests, involve them in the decision-making process, and prepare them for the camp experience.
Are you ready to make this summer unforgettable for your child? Check out the wide range of summer camps available at Pursueit. 

Whether your child is into sports, arts, science, or adventure, we have a camp that's just right for them. Sign up today!