Dance classes in Dubai are the perfect place for you to start your new year with a bang. Getting enrolled in these classes will help you experience and look at dance as a student, which plays a huge role in the way you progress from your first class to your last – being a student gives you more freedom to make mistakes, trip on your feet now and then (quite literally) and of course, have fun. Additionally, the no-pressure environment dance classes in Dubai provide the extra encouragement you need. But even then it can be confusing to pick any one style if you're a beginner. Even if you're an expert looking to experiment here and there, you need to truly know what's out there. So, here's a list of all the different kinds of dance classes in Dubai Pursueit offers for you to pick from: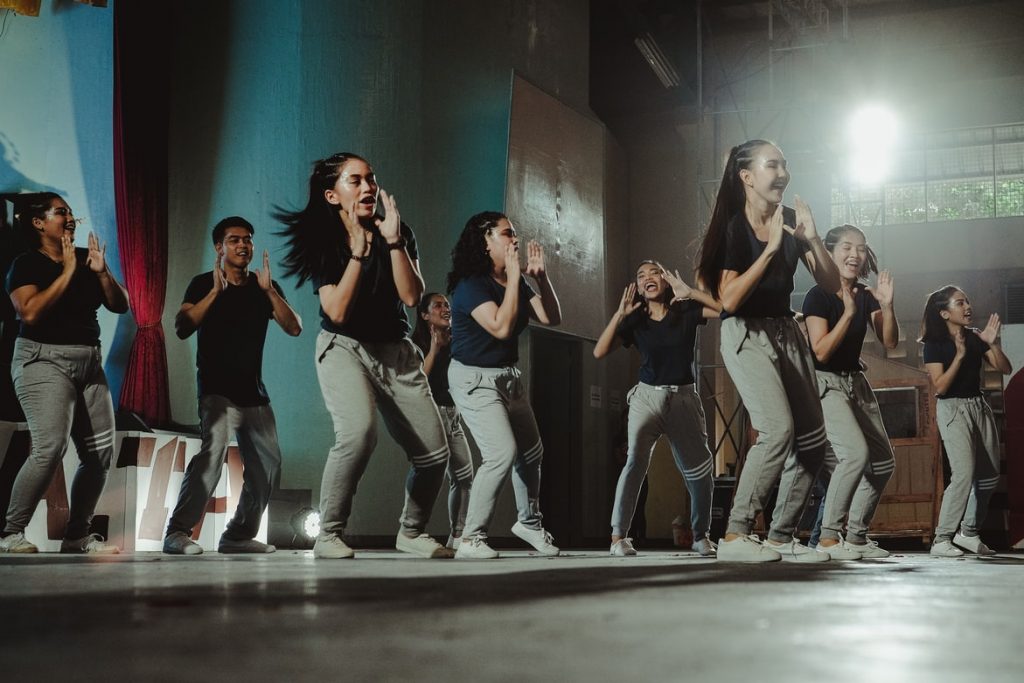 You like it old school: for the ones who are looking for classical dance classes
Dance classes in Dubai vary heavily depending on what kind of dance you're into. Although there's a hugely diverse population in the UAE, it goes without saying Indian dance forms have always caught everyone's attention – from kids to adults, to experts and beginners, the vibrant colors of heritage truly make these dance forms special. So, if you're interested in classical dance, keep reading to ready the different kinds of dance classes in Dubai you can enroll in:
Bharatnatyam: One of the oldest (if not the oldest) forms of classical dance styles. In fact, the OG when it comes to traditional dance forms. Further, Bharatnatyam is the perfect combination of expression, music, rhythm, and art.
Kuchipudi: The perfect encapsulation of easy on the eyes, sore on your feet! Especially because of the rituals that come along with it, Kuchipudi is considered one of the toughest dance forms. However, dance classes will help you grasp things at your pace, so you can take things at your pace.
Kathakali: One of the most vibrant and attractive dance forms. Finding dance classes in Dubai that will help you kathakali are essential. Because many aspects of the dance, from gestures to your expression, need a helping hand.
Odissi: Considered as one of the most energized forms of dance, Odissi is a beautiful way of storytelling. Of course, being based on Indian mythology adds to the beauty of this dance style. Enrolling in dance classes in Dubai that teach you Odissi will help you master gestures, movements, and mudras first.
Want something more hip? Don't worry: Pursueit has a wide variety of western dance classes in Dubai you can pick from!
Breakdance: Hailing from the Bronx, breakdance has taken over the world with its charm. Especially because it's so unique, there are no specific rules that assign it as a group or solo venture. All dance classes in Dubai will help you understand this dance form in its basics. Whether you want it freelance, choreographed, funky or hip-hop, dance classes can always help you achieve that.
Ballet: Famous for its grace and charm, ballet is one of the most beloved dances of all time. Despite being highly technical and requiring copious amounts of practice, it has received immense popularity. If you're opting for ballet dance classes in Dubai, make sure you're ready for a challenging (but rewarding) journey ahead of you!
Contemporary dance: Contemporary dance styles are equal parts complicated and breathtaking. Especially because it is a highly energetic dance, make sure you're ready to go all in! If you opt for contemporary dance classes in Dubai, your lesson plan will be very comprehensive and wide. From improv to free leg moment to even unpredictable choreography, this is bound to be a challenging ride!
Belly Dance: We know, belly dance isn't necessarily western. Regardless, it's one of the most beautiful and rewarding dance styles out there. Belly dance classes will teach you to be graceful, elegant, and also enjoy this wonderful art form. From hip rolls to hip drops to pivots, you will learn how to work your body the most beautiful way! Opting for belly dance classes in Dubai will teach you to naturally align with your body to master this dance.
Maybe you want the best of both worlds?
It's really easy to read this and fall in love with each style! And that's okay because dance isn't a restricted art form. Feel free to try different dance classes in Dubai to test the waters. Especially because all dance classes in Dubai that Pursueit provides only have vetted professionals and experts, you can truly understand the nuances of each style before you find something that you would like to expend the most energy in. Regardless of what you pick, remember the most important thing is to have fun. Although these dance classes in Dubai are challenging in their own way, they're also rewarding. Apart from experiencing art in one of its most beautiful forms, it's also highly beneficial. So if you ask us, don't wait to get yourself enrolled. Find your pick and just #GoPursueIt!
Want To Enroll – Visit us at https://www.pursueit.ae/ or Contact Us +971-585787783
Also Read –
Why You Should Start Learning Martial Arts
Discovering the Dive: How Scuba Diving Works
A Splash of Adventure: All You Need to Know About Watersports Dubai!