With New Year right around the corner, we're all looking to make the ultimate commitment. Of course, we're talking about getting in shape! How many New Year Resolutions have you made with the first on the list being getting fitter? Well, lucky you, Pursueit is here! Hiring a personal trainer has so many different benefits. Also, the wide availability of personal trainer Dubai are blessings to make your fitness journey easier. So, here's a list of reasons why you should definitely hire a personal trainer:
Curated expertise and specialization
You go to a doctor if you're sick, a lawyer if you need legal advice, a web designer if you want to design your webpage…you get where this is going right? So, why wouldn't you approach someone with expertise and qualification when it comes to fitness? Personal trainer Dubai are certified specialists who can help you with your entire workout plan. In addition to maximizing your time for the best results, a personal trainer can help you step up your workout game to another level.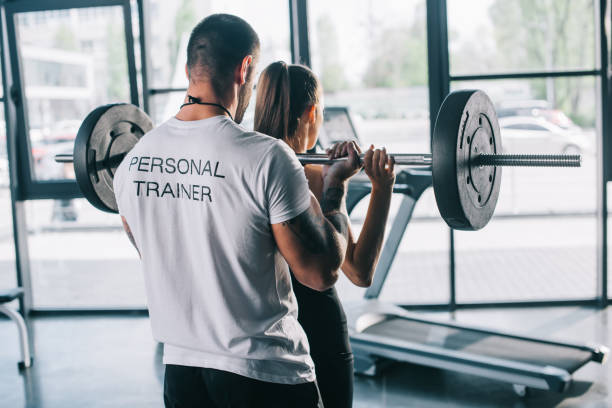 Makes you more goal oriented
In the world of Google where you will get workout plans just a click away, it is very important to make sure you receive legit, efficient, and effective plans that will not waste your time. A personal trainer Dubai will help you create long-term goals that are sustainable for you and your body. Also, they make sure you have enough time to adjust to the plan so that you don't give up halfway! Consequently, this also happens to be the hardest part. Having a personal trainer will help you stay on your feet and execute your plan without over-exhausting yourself.
Flexible to accommodate your schedule
Isn't that just such a relief to read? Even if you only have one hour a day or two hours a week, a personal trainer is ready to understand and create your training schedule as per your timings. Versatility is key for any long-lasting fitness journey and having a personal trainer Dubai will help you with that. Also, this goes beyond just timings. Even in the gym, you need to know your comfort zone and how far you should go beyond it. Whether it's in the small things like you don't like the atmosphere of the gym at a particular side, or simply you feel better working out on the other side of the gym, a personal trainer is flexible and ready to do it with you! Remember, your comfort is always their priority.
Feeling stuck? Challenge yourself better
So, now you have a plan. You are ready, you are consistent, and you are doing it! Sounds like a win, but now you have a problem – you're bored! Or worse, your weight or muscle mass isn't changing, and you've hit the much-dreaded fitness plateau. A fitness plateau is when you're doing everything right, but you just can't seem to shake off the last few pounds (or gain them). A personal trainer will understand this and challenge you with new goals and new workout plans, along with dietary changes that will help you cross this hurdle. Any personal trainer Dubai wants you to improve and sometimes this means helping to push you to the best you can do.
You don't have to compromise on your mental health
The first step to better health is understanding health extends beyond just your body. Of course, changing your physical fitness is a taxing task that will require all of your energy. But it's important to remember that your mental health cannot be compromised, in fact, it should be prioritized. A personal trainer can help you do that! Personal trainer Dubai understands the mammoth challenge fitness training and will help you navigate it with confidence and optimism.
Closing Thoughts
To summarize, hiring a personal trainer Dubai is definitely on top of our lists when we are embarking on our fitness journey. Personal trainers are specialists whose job is literally to make sure you do better! What more could you ask for? In addition to being experts, anyone who knows a personal trainer will tell you that these are passionate folks. They truly want you to excel in your in your regime and will do anything to bring your goal to life. At Pursueit, we have the best personal trainer Dubai that are flexible, affordable, and professional. Besides the benefits you can get from them as a professional, it is also helpful to have someone support you through your journey. Even if it's a normal workout or even if it's a life-changing journey for you, a personal trainer care about your well-being and will encourage you to be more confident.
Remember your goals are about your health and your well-being and it's always important to have faith in yourself. Pursueit is always here for you when it comes to this! Hiring a personal cheerleader – no wait, oops, a personal trainer is the ultimate confidence boost. Lastly, like we always say goals are meant to be achieved…so what are you waiting for? #GoPursueIt!
Want To Enroll – Visit us at https://www.pursueit.ae/ or Contact Us +971-585787783
Also Read –
All About Yoga: Your Guide to A Better Life
Flavors 101: A Peek at Global Cuisines
Tips for purchasing your first pair of roller skates